Introducing the Ford Family
Service For Your Vehicle, Peace of Mind For You
Get the most out of your vehicle from the techs who know it best.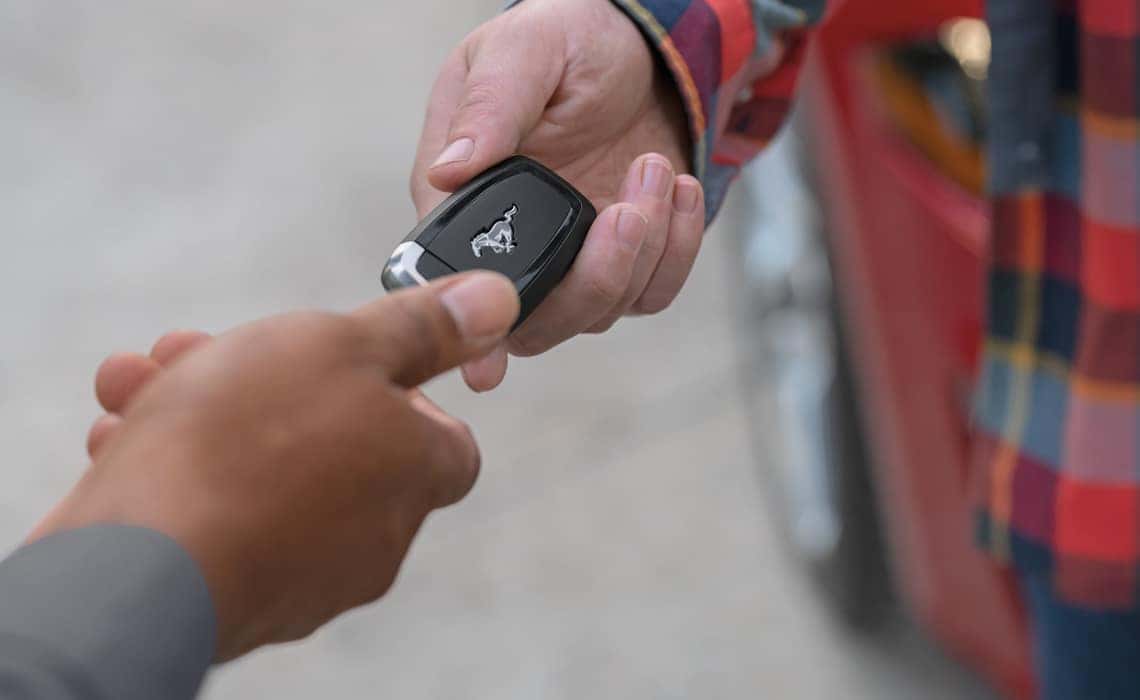 Sell us your car, even if you don't buy from us.
We're always looking for vehicles to stock our lot with. Get an easy, no obligation, online quote for your vehicle.
Start early, get approved online before you shop.
Fill out our quick credit application and we'll work with you to find the right vehicle that you can afford.
Built for the
Road Forward
Your job has never been tougher. And we'll be here to help you keep working. Ford Commercial Vehicles are engineered to withstand the severity of everyday on-the-job duty.
Welcome to DeNooyer Ford

Stress-Free Car Shopping
We're Proud to Serve Drivers throughout Kalamazoo, Three Rivers MI, and Portage MI
Thank you for taking the time to learn more about DeNooyer Ford, our products, and services we offer. If you haven't done business with us before, we strive to be the number one automotive solution for drivers who live or work in Vicksburg. When you browse our new, used and certified pre-owned inventories, you'll find a wide selection of vehicles. In addition to new Ford models and gently used cars, we offer simple financing solutions. And when you need auto repairs, be sure to visit our service center. We also believe our legendary customer service keeps our Kalamazoo, Three Rivers and Portage customers coming back! Our family is excited to be celebrating our 75th year in the automotive business. With a 4th generation now involved in the business, we are looking forward to serving our customers in the Kalamazoo, Sturgis MI, and Vicksburg MI communities for many more years and Miles Ahead.
Read more...
We're Here For You
DeNooyer Ford always puts customers first!
Don't take our word for it: Read our reviews and see what everyone is saying.
Great Service and Sales. My Salesman was RODNEY WOODS and he took good care of me both before and after I purchased my car from him. Service is awesome!!! Love the new building - first class dealership.
Everything went well. No problems. The tech under promised and over delivered.
I had a wonderful experience in purchasing a Ford Flex from DeNooyer Ford! Rodney Woods is a wonderful salesman. He listened to me, cared about me, and wanted to make sure I was satisfied with my purchase. Brett was also helpful during the purchase. I want to say also that there was such a positive atmosphere when I was at the dealership. I love my vehicle and I had a very positive experience. I certainly will be recommending DeNooyer Ford and Rodney Woods.
Service manager was able to provide me with a sense of calm and understanding as to issues I was concerned about.
DeNooyer Ford, as usual, provided excellent service on my 08 Mercury Sable. Everything was done on-time and within stated amount... great experience... highly recommend!
Prompt service and a job well done. Very much appreciated! I am a returning customer. Thank you for the help and advice I received. Eriks
DeNooyer Ford has a very helpful and knowledgeable staff. They made this a very positive experience from order to delivery. Thanks
2010 fusion runs as it was brand new, vary polite *
DeNooyer Ford does such fantastic work. They are respectful, professional, and always on time. Jared provided a video update, explaining what the service techs had found, which was incredibly helpful. Another *very* small touch that I appreciated was that the professionals walked around the plexiglass barrier to hand me my paperwork, rather than just pass it over the top. These small features really make them stand out from their competitors. Well done, DeNooyer Ford!
Everything was fine. Had oil change, tire rotation and general checkup. The dealership is making some changes for the good of the customers. Thank you.
I loved the family feel while there. I never felt like anyone only talked to one of us - it was always both of us! Kudos. We were given all the information to make informed decisions through out the process. In the end, we got our truck, warranty and the satisfaction of feeling good about everything!
I have a long standing customer relationship with DeNooyer Ford, repeat customer and for all of my service needs. As far as the buying/leasing process it is quick and painless, friendly treat you like family from start to finish, my wife and I always leave there happy!
In person I was satisfied they took care of the problem just fine ,service writer was pleasant and it took the time they said, although trying to communicate by phone was a problem not happy with that.
Small dealership with friendly, hometown feel and rates significantly better than a larger dealership I contacted first.
great experience,could not have been any better new car sales manager ALAINA and salesperson PAXTON were the best.I am very picky on details.They took the time and answered every question and let us test drive the vehicles to make sure it was right for us.would recommend this dealership and its personell to anyone.they should get more than a five star rating.
Great experience with my service recently at Denooyer Ford
Scheduling service was quick and easy. I like that I always speak to a person when scheduling service rather than an automated system. The service was professional, friendly and efficient.
Looking forward to the remodeled dealership. I'm trying to log out and this darn form wants a long review after I answered all the questions. Don't look for me to do another review in the future.
Everyone was very helpful, and the service was done quickly and well.
Extremely pleased with my first time buying experience at DeNooyer Ford. My sales person was not pushy, but instead knowledgeable and proud of the Ford Product. I did not have a great experience prior coming to DeNooyer Ford so I was pleasantly surprised. I would buy from DeNooyer Ford again and would highly recommend to anyone looking to buy a new ford car/truck. The dealership was under construction that is the only reason for the 4 star rating.
I went just to look, get an idea of what I wanted. 100 0/0. Zoey was patient and helpful. Bought my new ecosport. And after a clear explanation of all info, drove "Luci" home. Still need fordpass but zoey and techs are working on it. Great experience
They are in the middle of remodel so it's a little more complicated.
No nonsense no hassle honest dealership! The Sales person, Sales Manager, Used Manager and Finance all very helpful and went out of their way to make the experience enjoyable (not pushy). Glad I made drive from Grand Rapids it was worth it. I will be sure to use this dealer in the future!
The experience was a little frustrating at first but once the service tech and I ironed some things out the remainder of the service visit went very well.
Very helpful from start to finish. Professional and friendly and made the impossible possible! We feel we got a great deal and we absolutely love our new to us Journey!
Located in Vicksburg, MI
13485 Portage Rd. - Vicksburg, MI 49097