Ford EV Technology Vicksburg, MI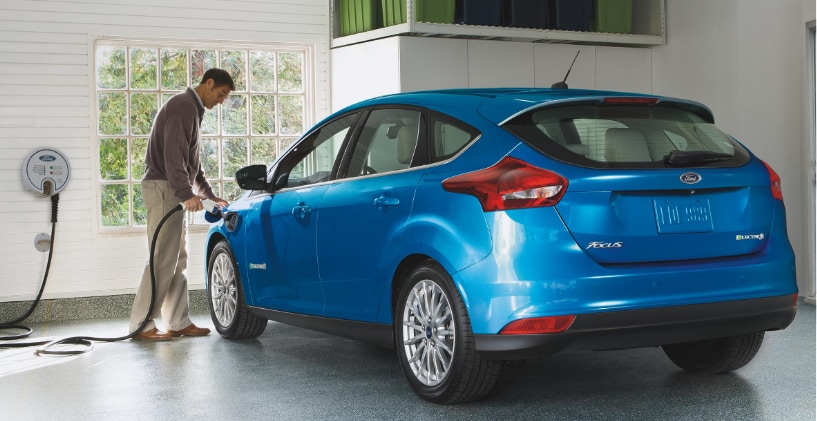 Ford EV Technology is Progressing for the Better
Are you in the Vicksburg area looking for a new and reliable vehicle? At DeNooyer Brothers Ford, we carry new and used cars that are ready to be driven to your desired destination. There are many things to look forward to with our new Ford models, from performance to safety and entertainment features. Our friendly staff is here to help you find a vehicle that matches your lifestyle.
If you're looking for a vehicle that is efficient and electric, then you'll be impressed by our Ford electric vehicles. With advanced technology, it's not completely rare to have an electric car that better the environment. There are advancements every day that will improve your drive, such as Ford EV technology, that is worth getting to know.
Sustainability is aimed toward our Ford models that not only helps Ford owners reduce their gas consumption, but also helps the planet by reducing global carbon emissions. Our electric vehicles are better for you and your environment in the Kalamazoo and Three Rivers area. We want to help break down what it exactly means to have an electric vehicle (EV) by your side. There are three main types of EVs that all have their capabilities and usage styles. There are hybrids, plug-in hybrids, and all-electric vehicles for you to find the perfect vehicle that you want to drive to better the world.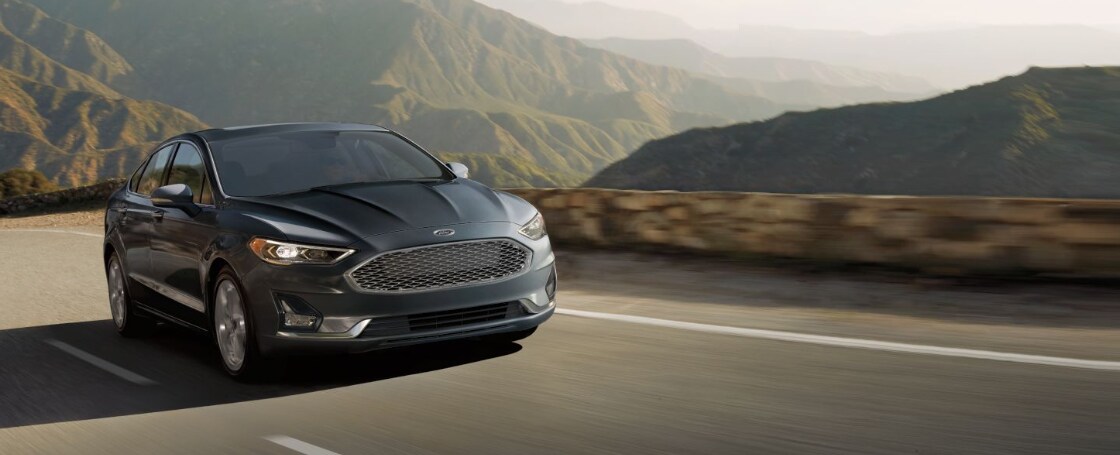 Hybrid Vehicles
There are hybrid models, such as the Ford C-MAX Hybrid and the Ford Fusion Hybrid. Both of these models have a combination of gasoline and battery-powered vehicles. The way they work is by switching between gas and electric power while you drive around Portage.
There are technologies that help recharge the battery, like the regenerative braking that uses kinetic energy that happens to be lost at times when you apply the brakes. When you have the battery fully charged, the electric motor can kick in to take over for the gas engine.
If you're wondering how to charge the battery, we have the solution. You don't need to charge the battery; instead, you see how far your hybrid can go before fueling up with gasoline. By not having to charge your car, this makes hybrids more desirable because you don't have to put too much work in but still drive efficiently.
Plug-In Hybrid Vehicles
If you are willing to make a lifestyle change, then our plug-in hybrids will make that change for you by ultimately going to pure electric with no gasoline. These models operate similarly to hybrids, but they provide another option, the plug. The Ford C-MAX Energi and the Ford Fusion Energi can be charged using the traditional 120-volt cord or an available 240-volt home charging option. The 120V can charge the battery overnight, while the 240V can charge in just a few hours.
When your battery is charged completely, your plug-in hybrid can drive for about 19 miles without using gasoline. When the battery is done, it will go back to working as a hybrid model.
All-Electric Vehicles
You don't need to use gas when you drive an all-electric car. Imagining a life without it is quite strange, yet powerful when you experience driving the Ford Focus Electric. Electric vehicles can be charged using the same available 120V and 240V kits.
The Ford Focus Electric can run about 100 miles fully charged, but if you need to go well-beyond Sturgis, then you need to use vehicle-charging stations in parking lots and public facilities. You'll be cutting your gasoline budget in no time.
Visit Us Today!
Stop by our dealership today and experience what it's like to drive an electric car. You won't regret investing in a vehicle that helps the world. We look forward to meeting you.
Looking to find out more about the Ford Electric Vehicle release? Click here for a some Frequently Asked Questions and for more information!